Businesses can achieve increased efficiency, productivity, and customer satisfaction, positioning themselves for long-term success in today's competitive business environment.
Benefits
By partnering with banks, businesses can ensure seamless operations and maintain financial stability. Some of the benefits of Banking Management are: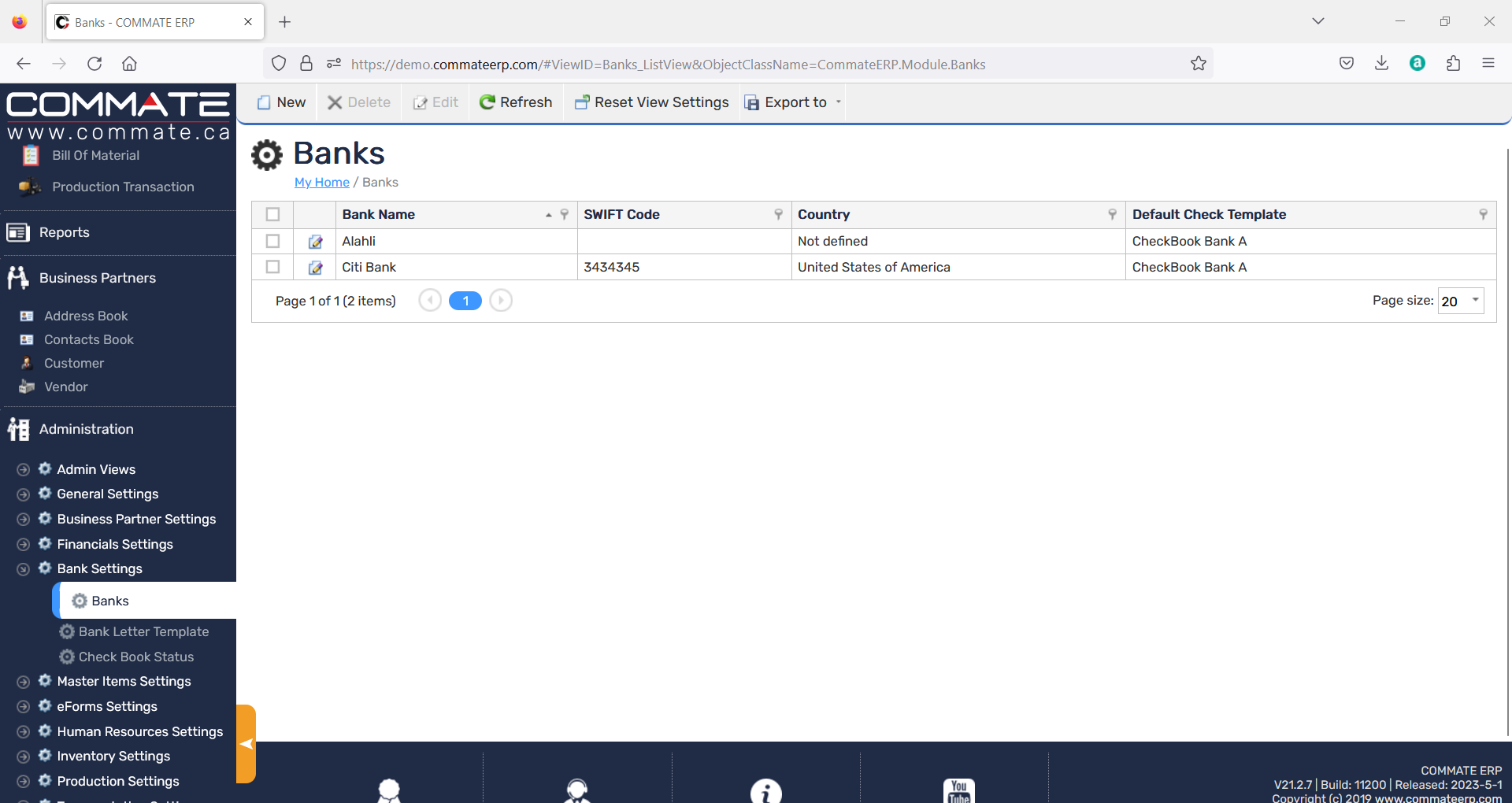 Manage Multiple Bank Accounts
It helps businesses to consolidate all their financial data in one place, making it easier to manage their financial records and generate reports.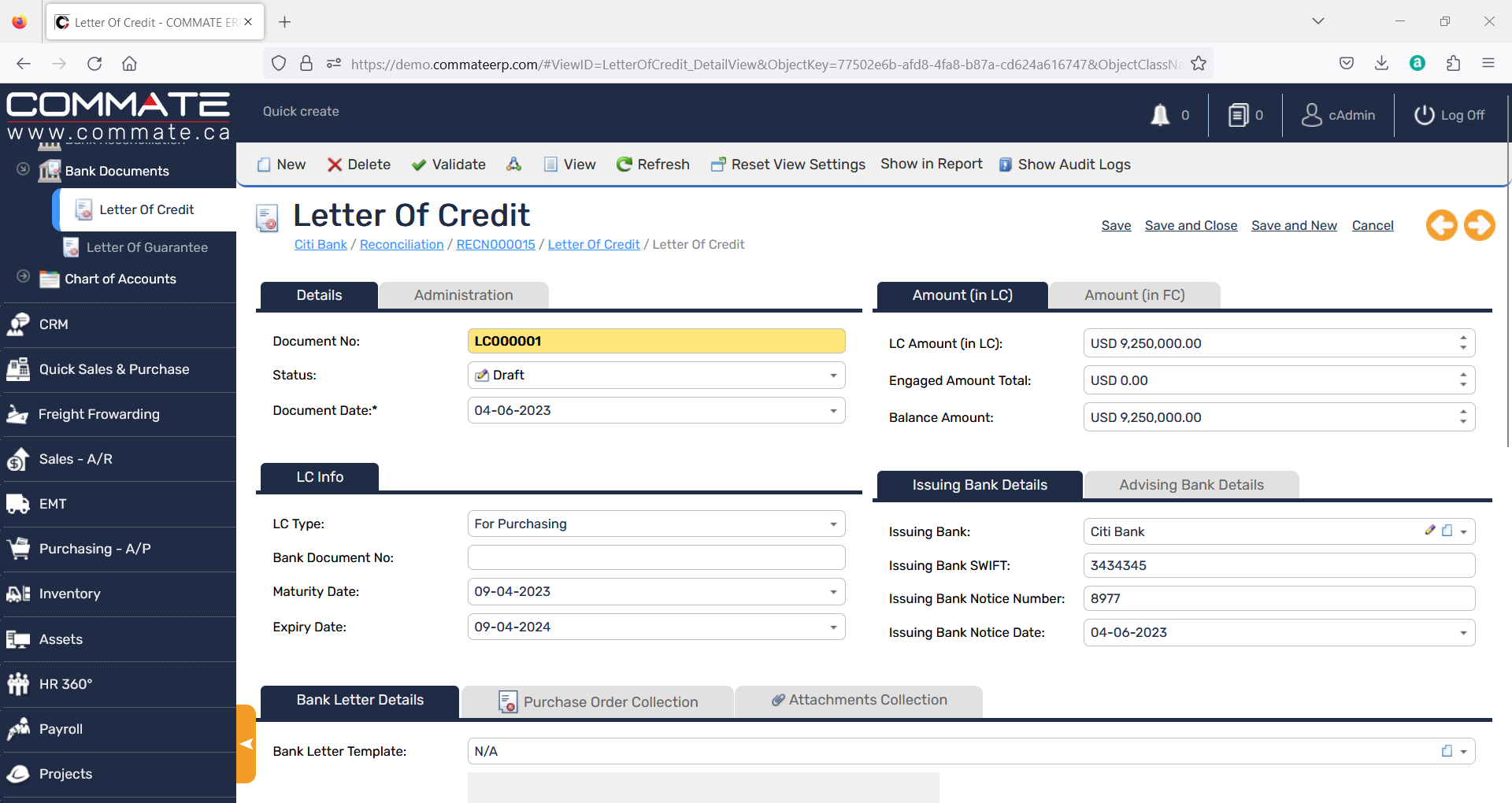 Issue Letter of Credit / Letter of Guarantee
It helps to generates Letter of credit/Letter of Guarantee document and send it to the beneficiary. The document can be sent electronically or physically, depending on the company's preference.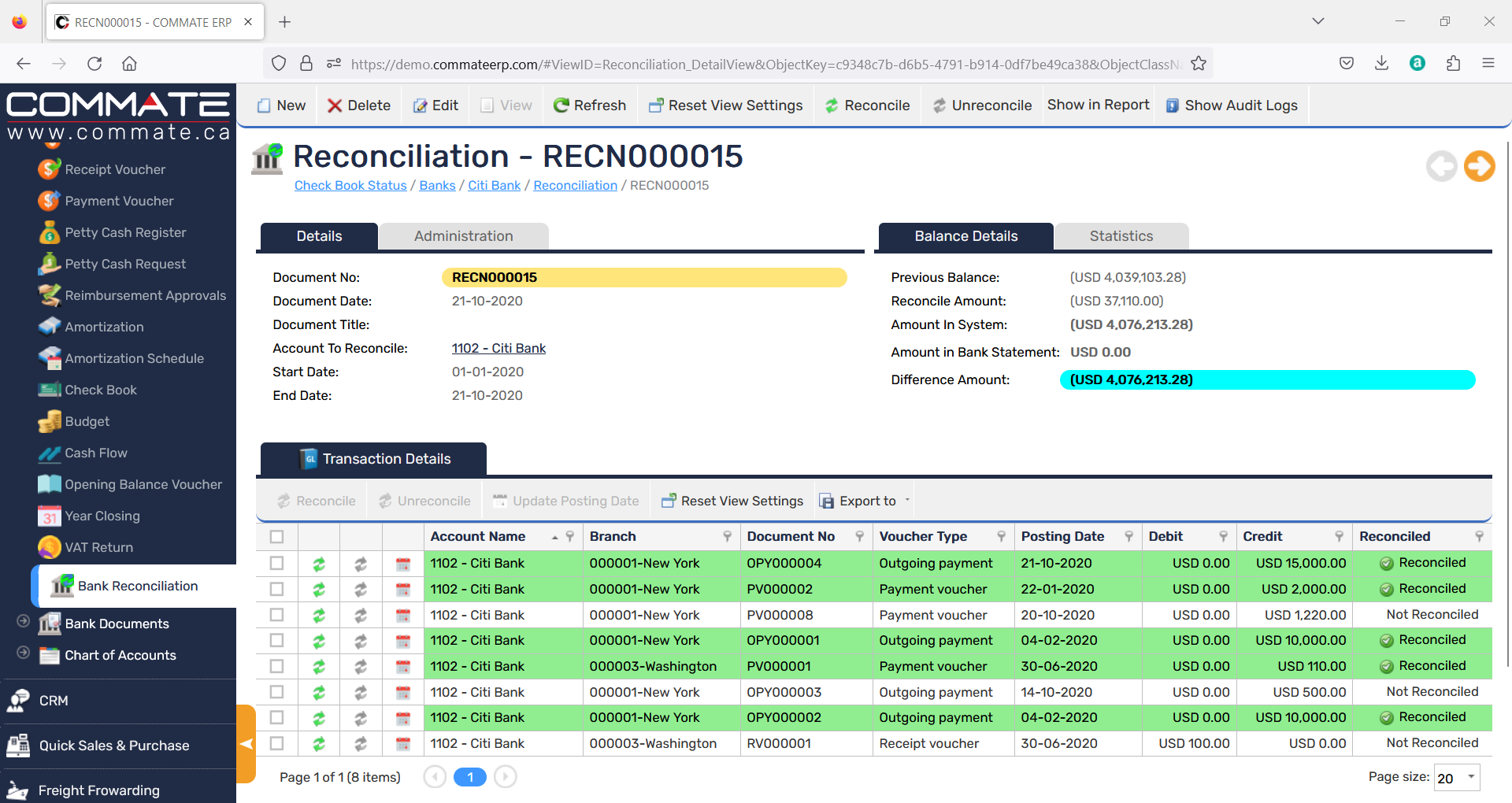 Reconcile Transaction with Bank
It helps to import bank statements & automatically match transactions which leads to streamline the reconciliation process & reduce the risk of errors.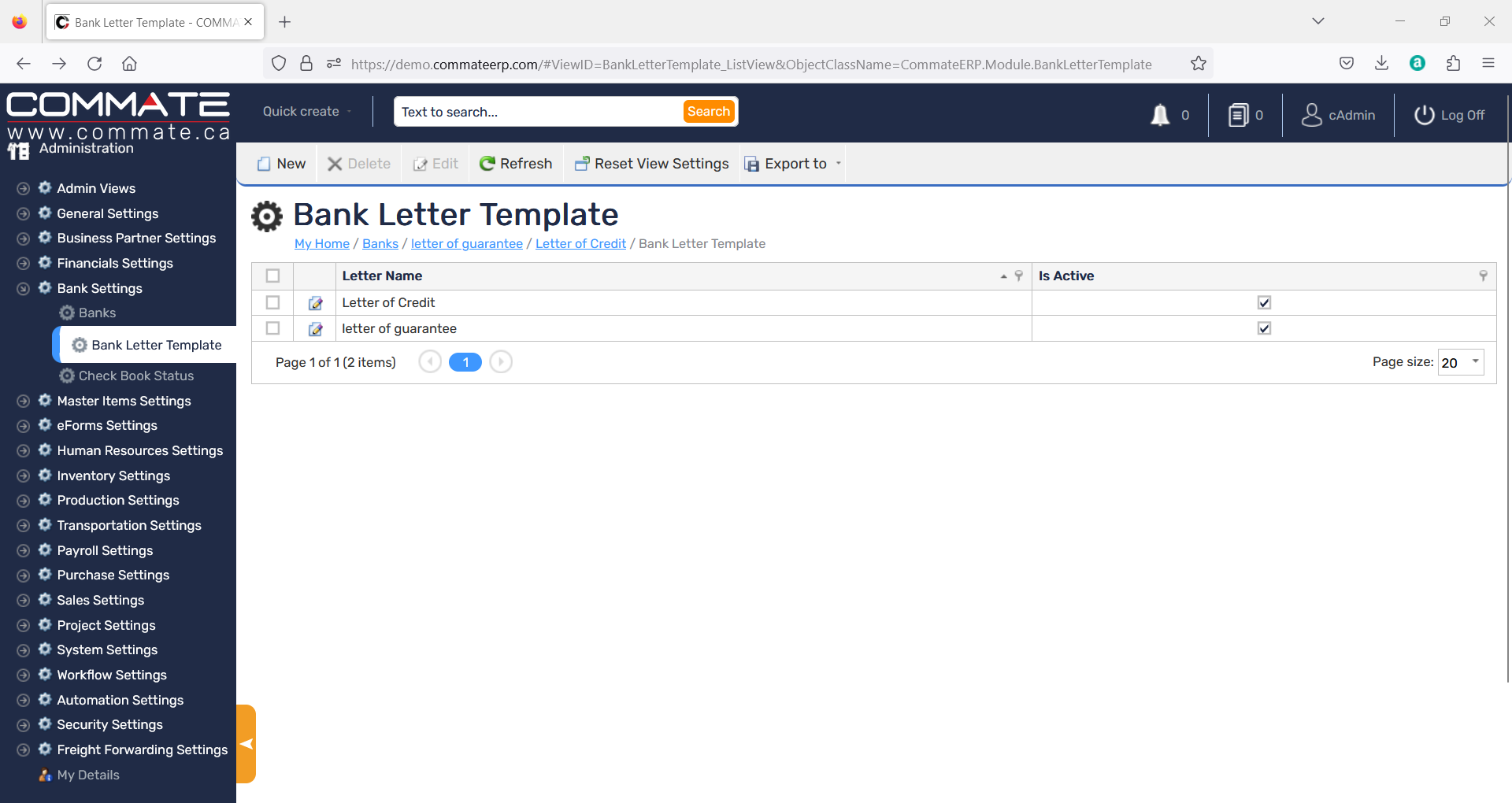 Bank Letter Templates for quick action
It helps to quickly generate letters that are sent to banks or other financial institutions. These letters typically contain information about transactions, balances, or other financial activities.