Businesses can increase efficiency and reduce the time required to complete sales-related tasks, resulting in faster turnaround times and improved customer satisfaction.
Benefits
It offers a wide range of benefits that can help organizations streamline and optimize their operations for enhanced productivity and business success.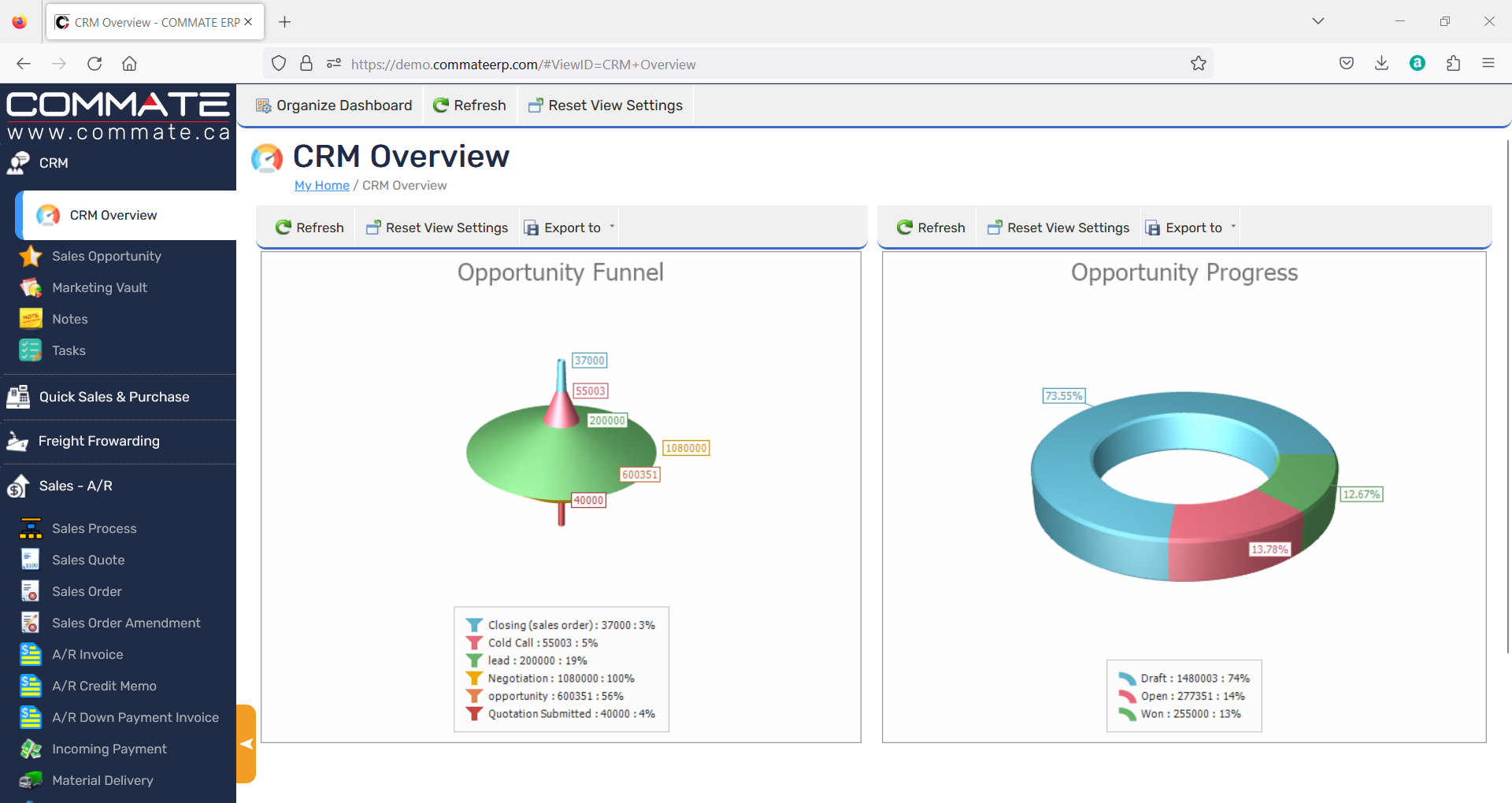 Comprehensive CRM
It provides businesses with a holistic view of their customers and enables them to optimize interactions at every stage of the customer lifecycle.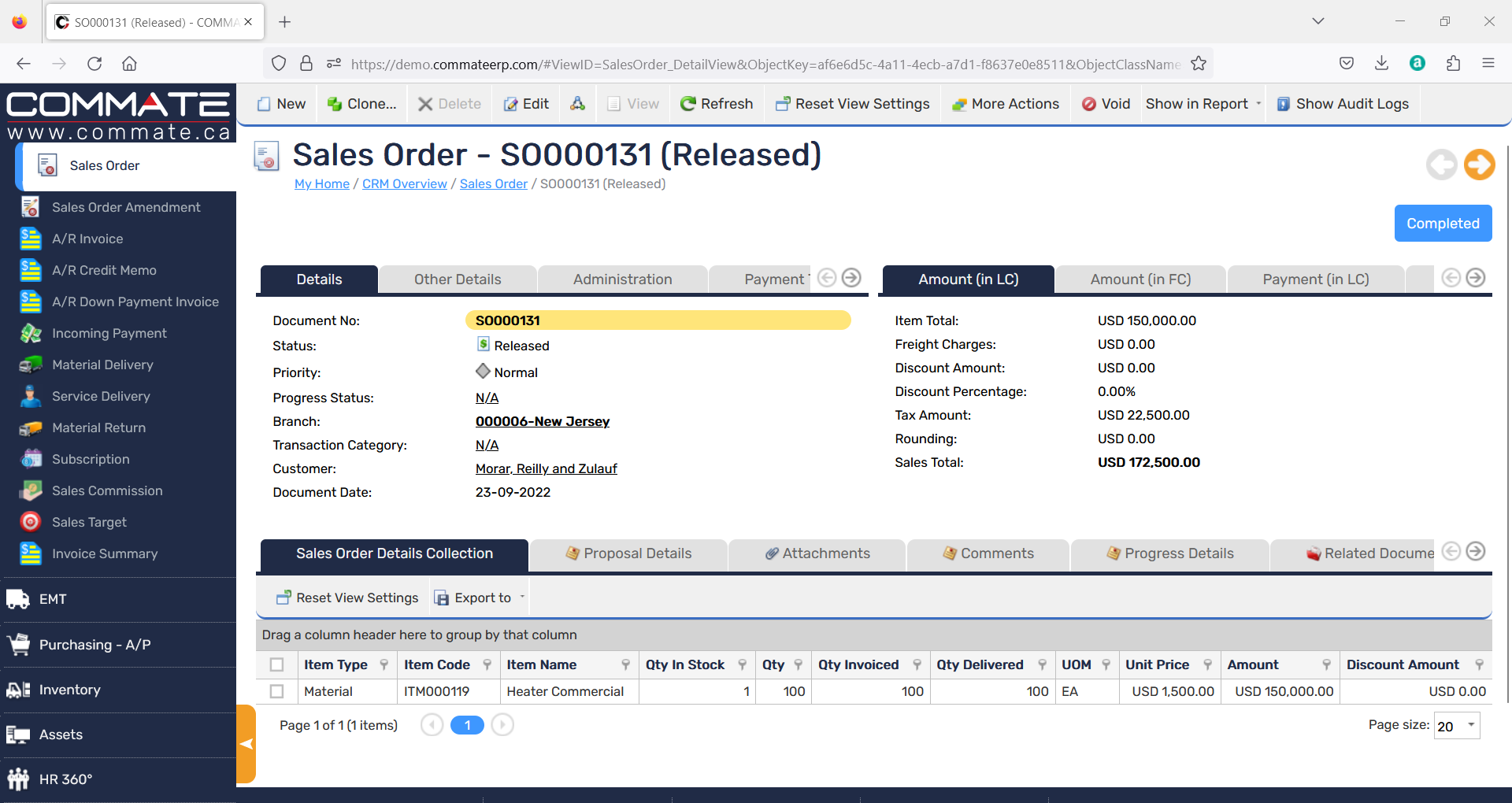 Sales Order Management
By automating order creation, tracking, inventory management, invoicing, and payment processing, businesses can save time and resources, reduce errors, and deliver products and services to customers quickly and accurately.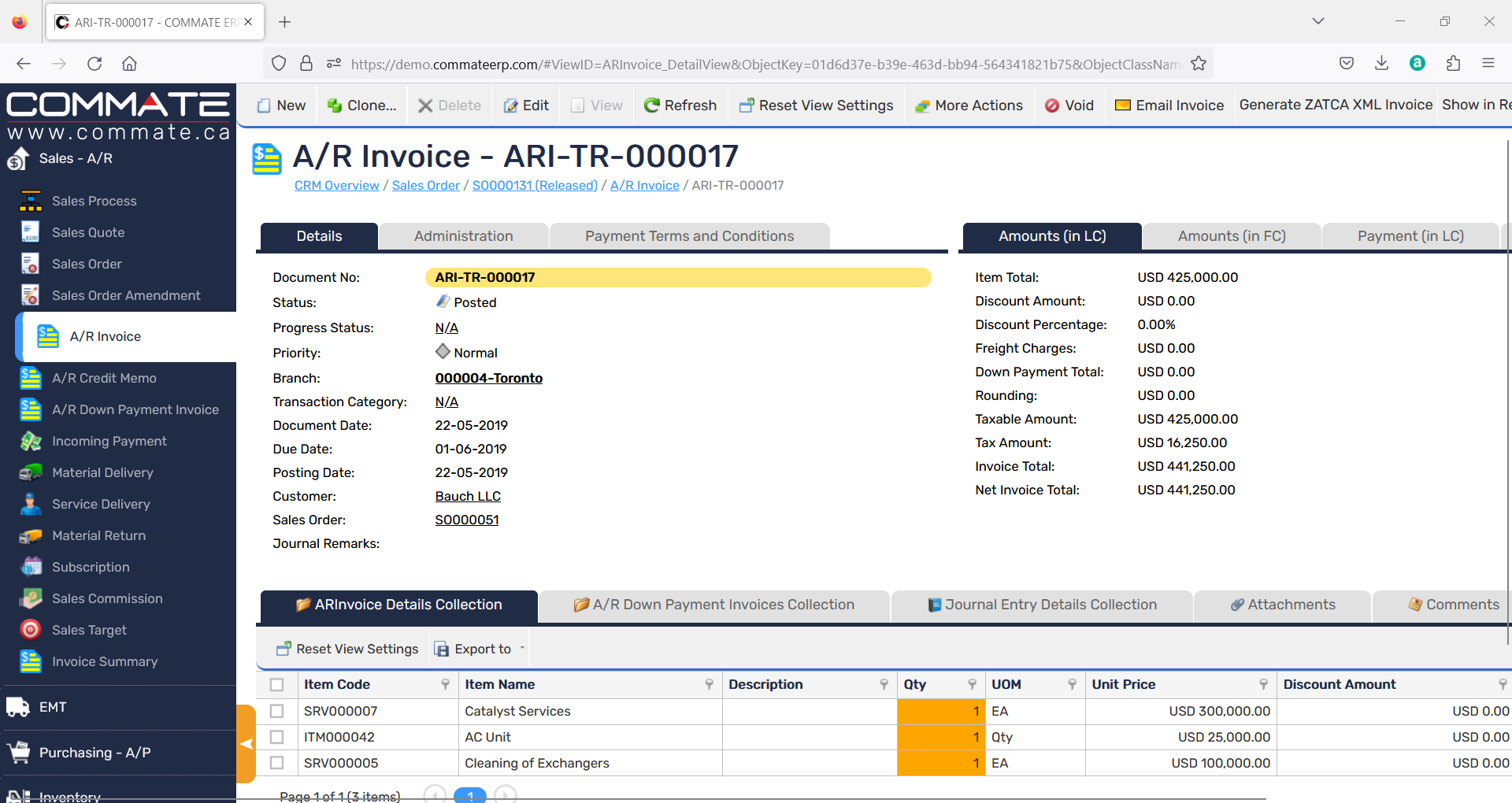 A/R Invoicing
It enables businesses to efficiently manage their accounts receivable, streamline invoicing processes, and improve cash flow.
A/R Down Payment Invoicing
It provides businesses with greater control and visibility over their invoicing processes, helping to improve customer satisfaction and build stronger relationships with customers.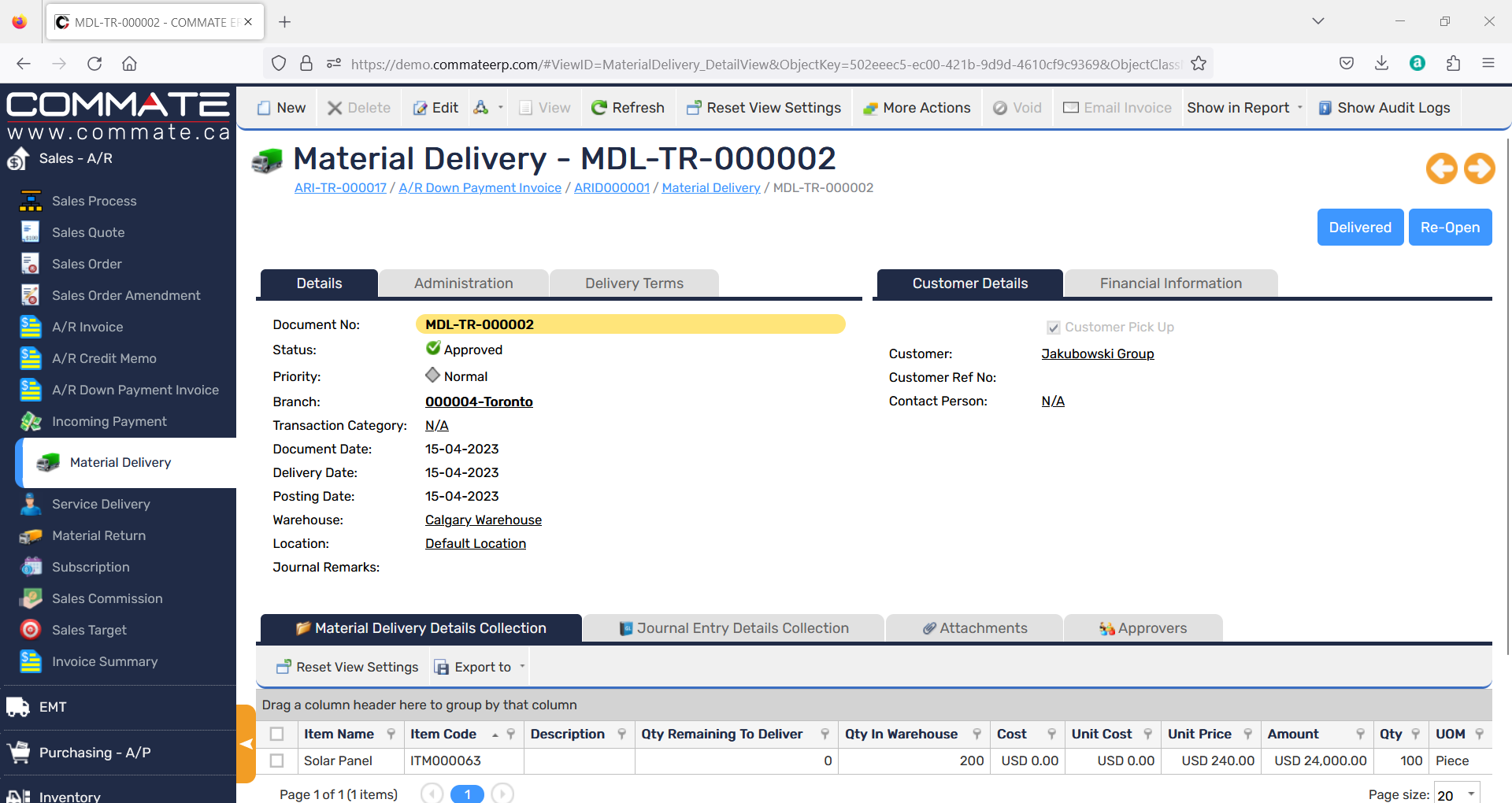 Material Delivery
It provides businesses with greater control and visibility over their delivery operations, enabling them to track and manage their inventory levels more effectively and ensuring that their customers receive their orders in a timely and efficient manner.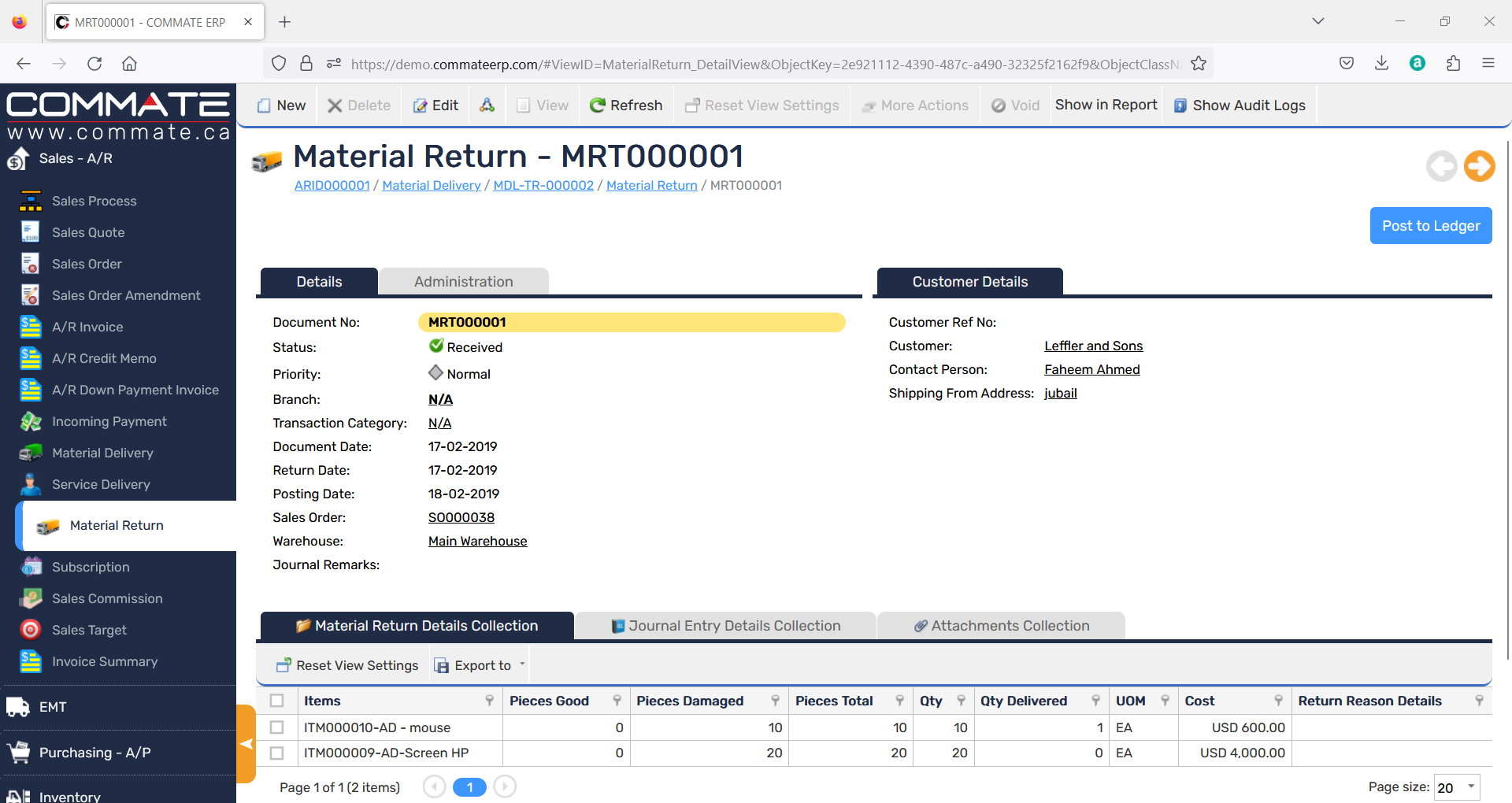 Material Returns
It helps businesses reduce errors and improve their inventory management, ensuring that they maintain optimal inventory levels and avoid overstocking or stock-outs.