It is specifically designed to optimize and streamline the entire production cycle, from sourcing raw materials to delivering finished goods and achieving better business outcomes.
Benefits
It provides a simple yet powerful interface, enabling efficient management of your production operations. Some of the benefits are: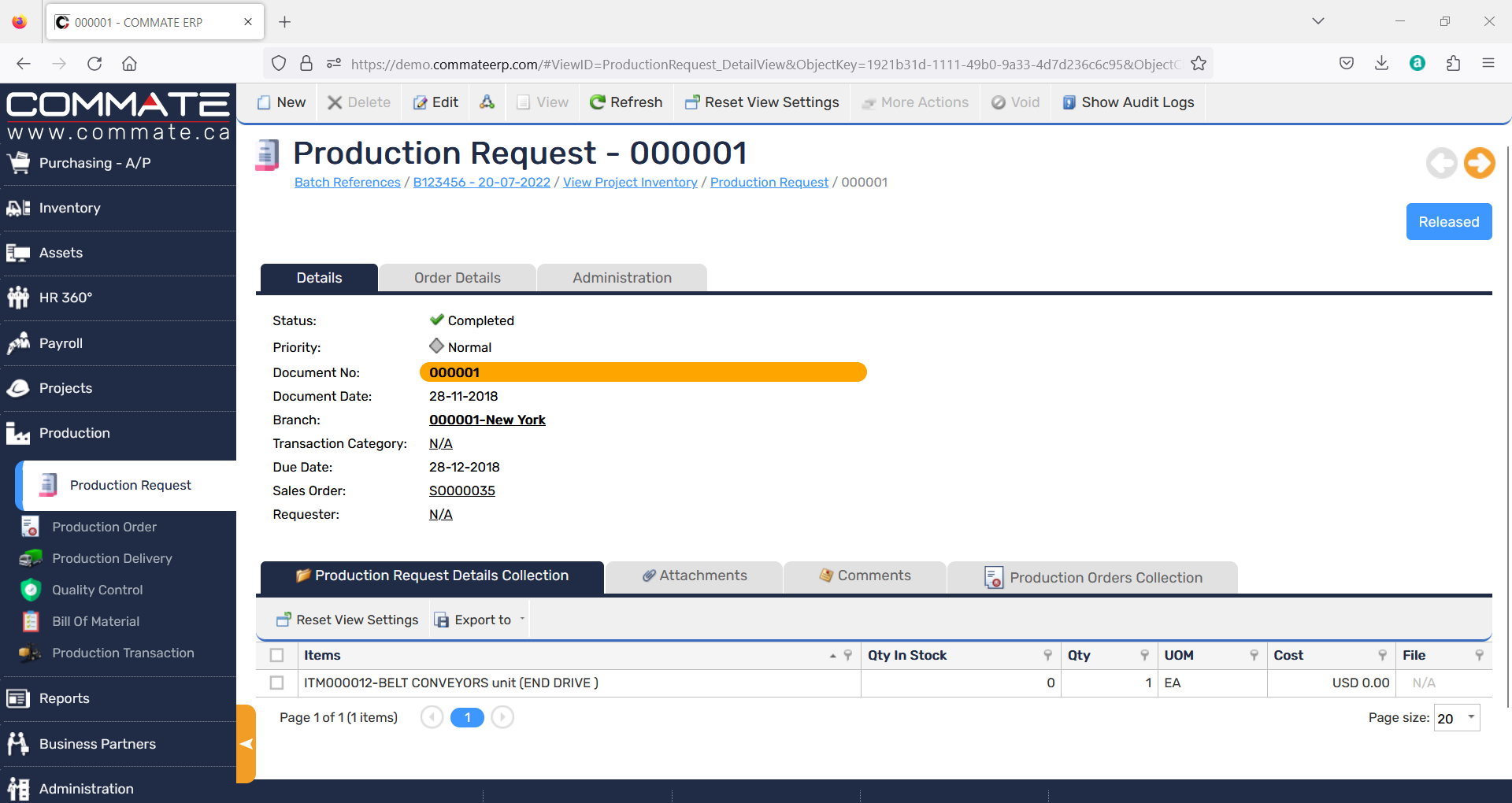 Production Request
It includes information such as the product to be produced, the quantity needed, the date & time needed, & any special instructions or requirements.
Production Order
By integrating material planning, production scheduling, quality control, cost accounting, and reporting, it enhances production efficiency, reduce costs, and improve customer satisfaction.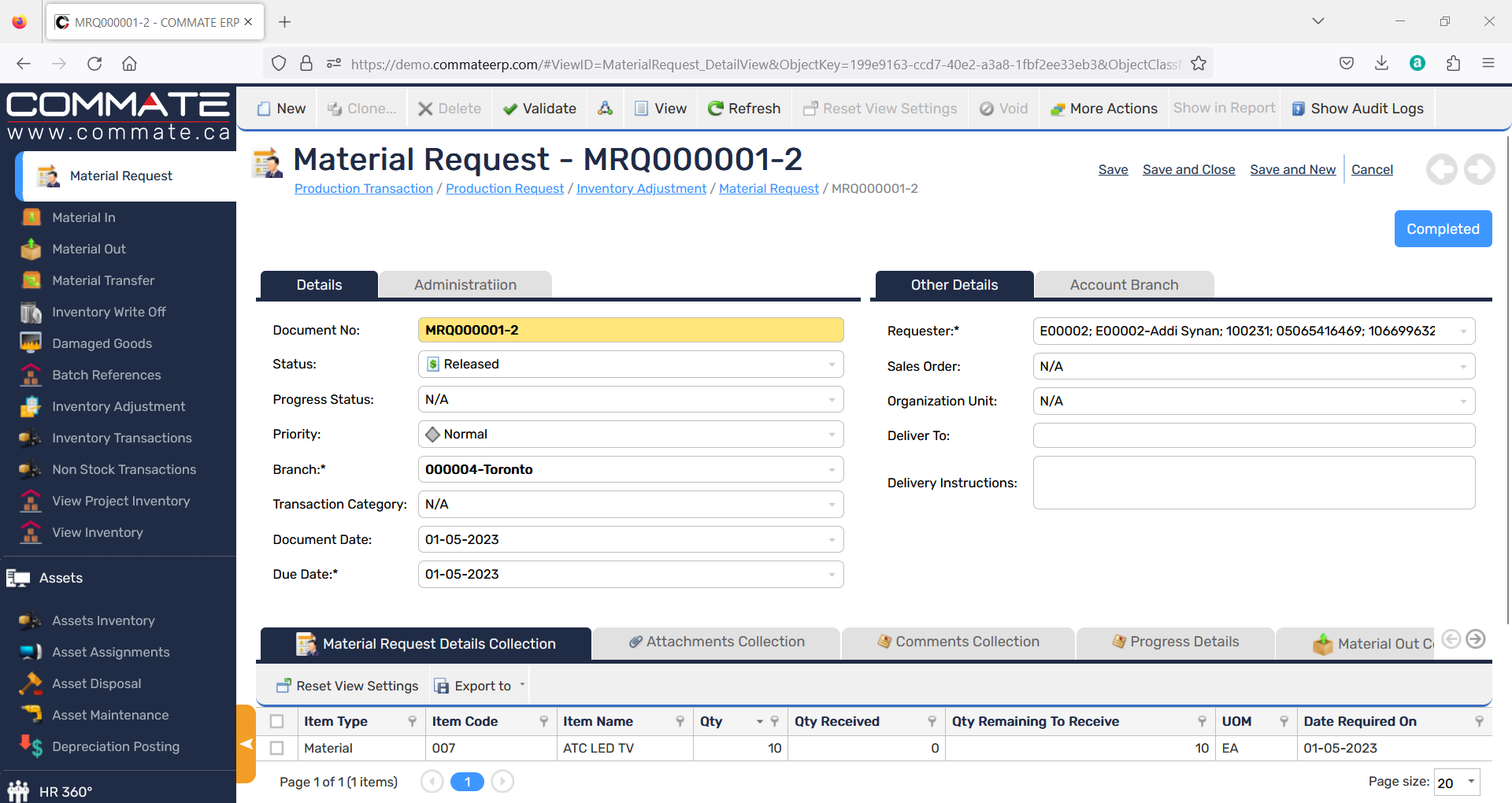 Raw Material Requisition
With accurate and timely raw material requisitions, businesses can ensure that they have the right materials available to fulfill production orders and meet customer demand.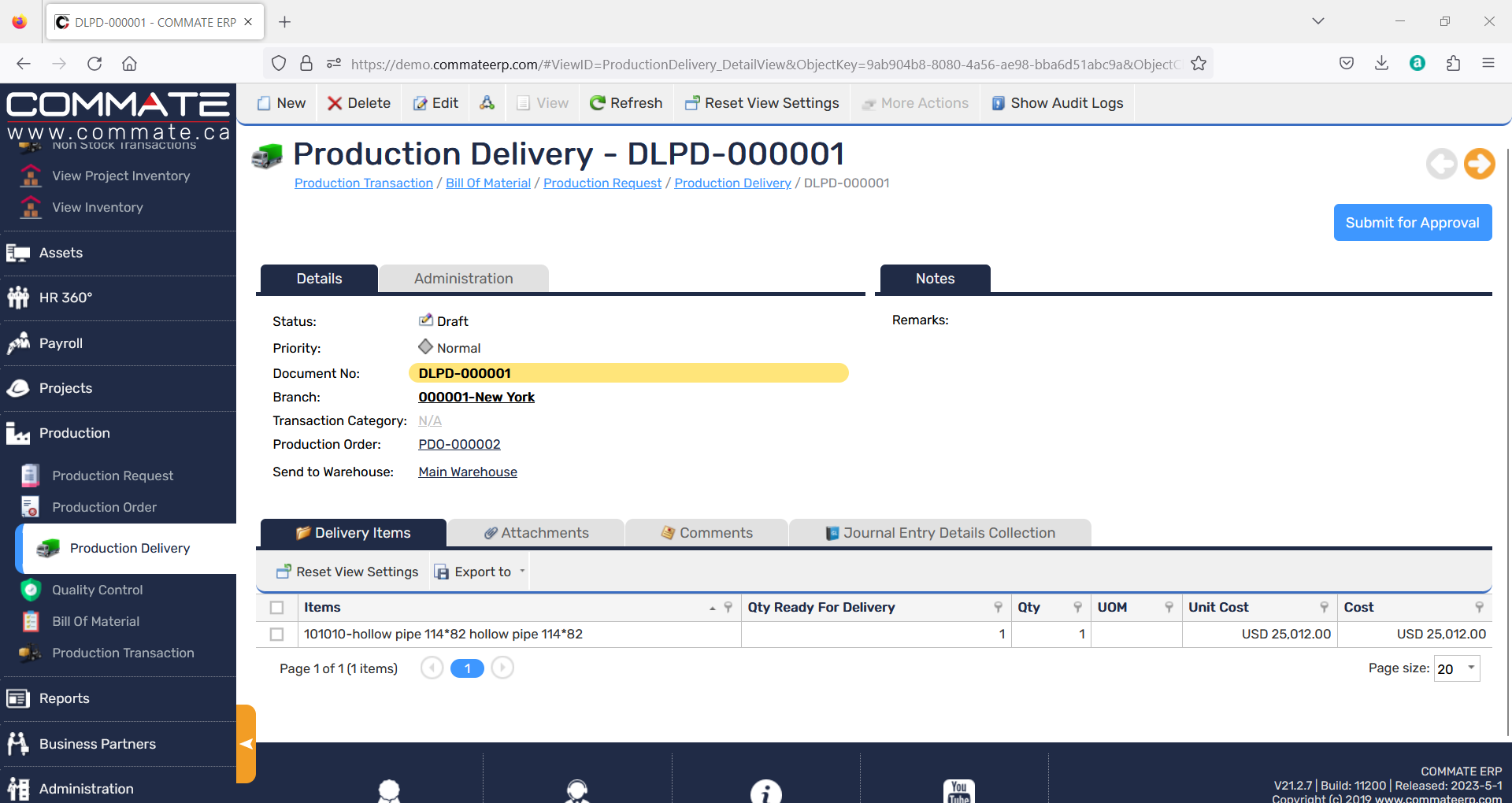 Final Goods Delivery
It enhances the accuracy and efficiency of the final goods delivery process, improving customer satisfaction and reducing costs.
Quality Control Checks
It ensures that products meet predefined quality standards and are free from defects or errors. It enhances the accuracy & efficiency of the quality control process, improving product quality and reducing costs.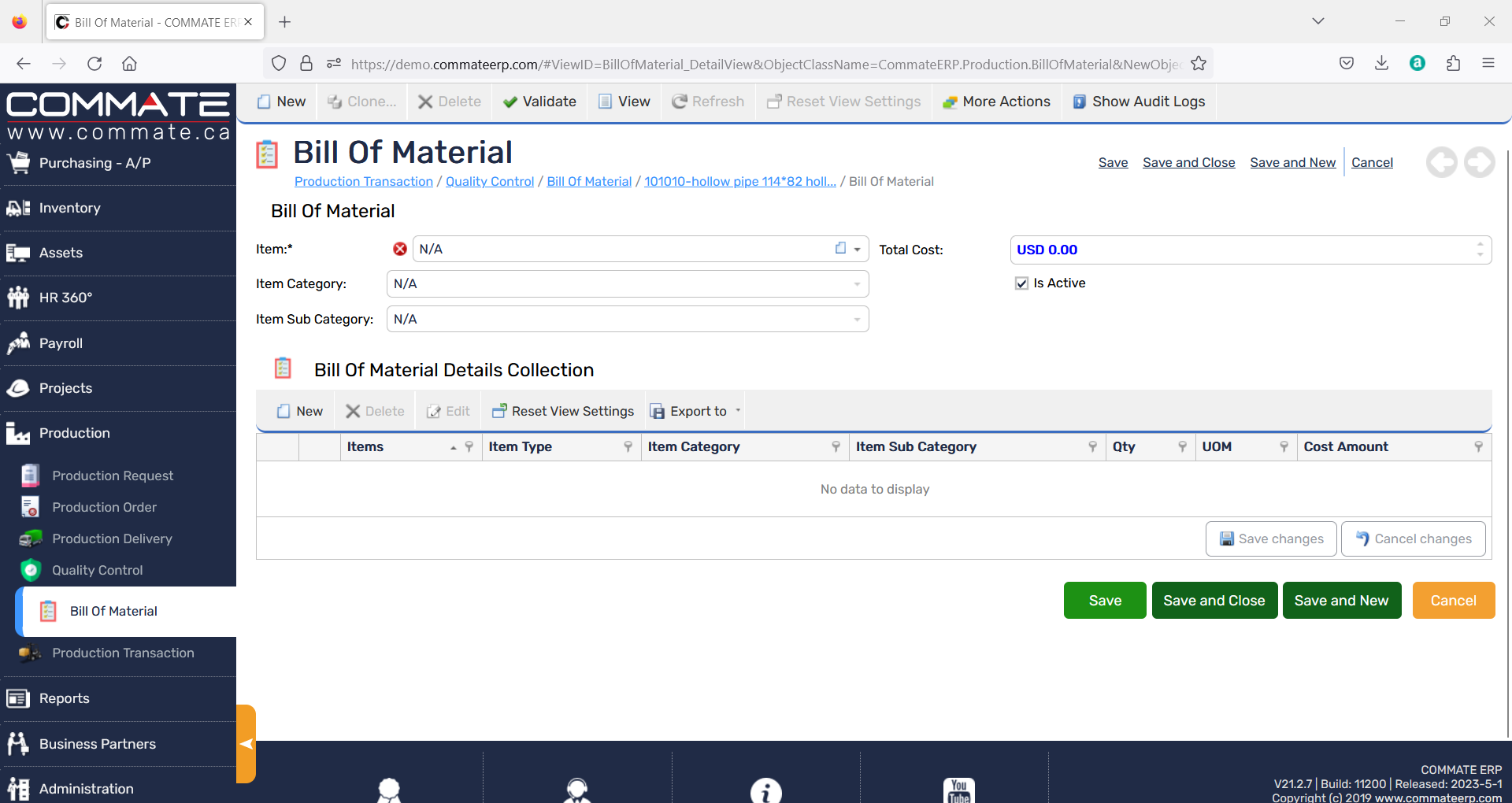 Manage Multiple BOMs
It provides effective production planning, accurate costing, and efficient material procurement in a manufacturing environment.